In 2017, the United Nations General Assembly set aside June 27 as the day to globally celebrate all micro, small and medium-sized enterprises (MSMEs), recognising their significant contribution to local, national and global economies. MSMEs account for more than 90% of all businesses in sub-Saharan Africa, and around 70% of jobs worldwide, according to data provided by the World Bank Group and International Trade Centre respectively. These enterprises play a pivotal role in stimulating economic growth and provide employment and income generation opportunities to millions of people around the world.
At BioInnovate Africa, scientists and researchers in universities and research organizations are working collaboratively with 30 MSMEs in Burundi, Ethiopia, Kenya, Rwanda, Tanzania and Uganda to pilot and bring to market innovative biological based ideas and technologies. The range of products being market tested thus far include insect-based proteins, biofertilizers, biopesticides, biofuels, enzyme-based leather processing, postharvest management, clean sweet potato planting materials, healthy foods from sorghum, millet and sweet potatoes, effluent management technologies, among others. Our MSMEs lead market development efforts for these products and advise on appropriate policies that support small businesses to grow.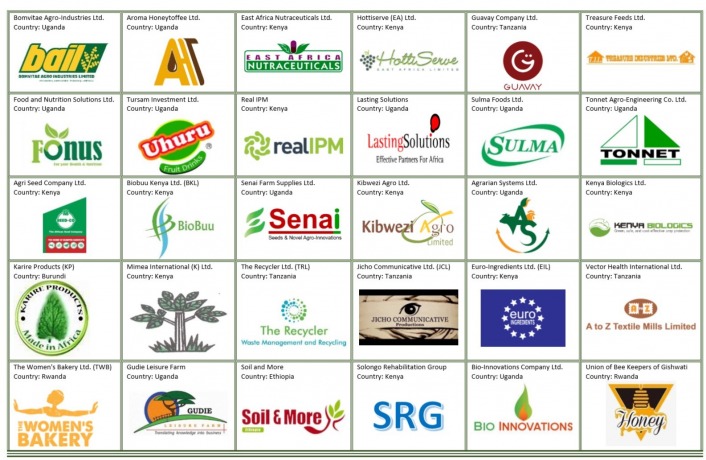 "Partnerships with MSMEs involving the academia and government is the surest and more sustainable way to translate our innovative research ideas and technologies into practical uses for societal benefit," says Dr. Julius Ecuru, Programme Manager, BioInnovate Africa.
BioInnovate Africa's value addition and biowaste conversion efforts contribute to the development of an innovation-driven bioeconomy in Eastern Africa. Our MSME partners are very much part of this; they strive to create new jobs, increase household incomes, and reduce poverty in an environmentally sustainable way. We celebrate our MSMEs on this World MSME Day!  
Click here to learn more about BioInnovate Africa, and here to learn more about icipe.